Published April 30, 2017
The 2017 Nissan Qashqai will start at less than $20,000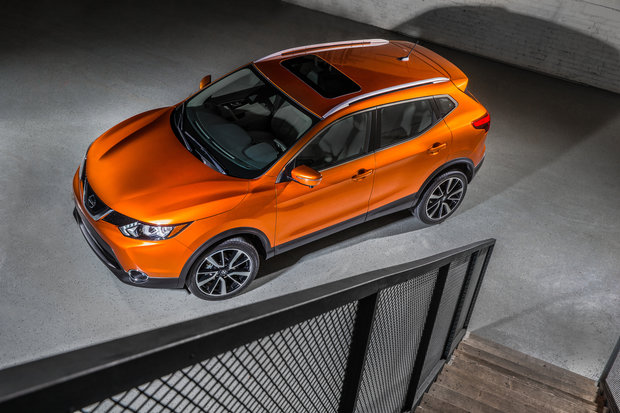 Unveiled at the last Detroit International Auto Show, the 2017 Nissan Qashqai will be one of the most affordable models in its growing segment when it arrives on the market in June. Indeed, Nissan announced the price of the new Qashqai this week as well as the different versions that will be offered in its lineup, and let's just say that Nissan did its homework.
A starting price of $19,998 for the 2017 Nissan Qashqai
With a starting price of less than $20,000, the 2017 Nissan Qashqai will be the most affordable subcompact SUV in its class, excluding automaker rebates. That said, whether it's a cash purchase, a financing or a lease, the Qashqai will be very affordable.
That doesn't mean, however, that it won't offer a lot of standard equipment! Indeed, the entry-level Qashqai will be offered with heated seats, a rear-view camera, Bluetooth system and a 5.0-inch touchscreen.
The 2017 Nissan Qashqai will also be offered in two more variants with even more equipment, the SV and SL models. The 2017 Nissan Qashqai SV is offered with a sunroof, heated leather steering wheel, cruise control, and a Divide-N-Hide system that adds more functionality to the trunk that can already accommodate up to 648 Liters even with all the seats in place, making it one of the largest in the segment.
The Qashqai SL adds a navigation system, 19-inch wheels, leather seats and much more. It comes standard with all-wheel drive, while the S and SL models offer all-wheel or front-wheel drive versions. All versions of the 2017 Nissan Qashqai are powered by a 2.0-liter four-cylinder engine with 141 horsepower and 147 pound-feet of torque. A manual transmission is available with the S model while the majority of Qashqai versions receive a CVT continuously automatic transmission.
The SV and SL models will be priced starting at $24,598 and $29,498 respectively. AWD adds $2,000 to the cost of the SV and is standard in the SL model.
A lot of safety in the 2017 Nissan Qashqai
In addition to all of its equipment, the 2017 Nissan Qashqai also offers many active safety features in its SL Platinum model offered starting at $32,198. Fully-equipped, this model also offers Adaptive Cruise Control, Forward Emergency Braking System with pedestrian detection, Blind Spot Monitoring System, Lane Departure Prevention System and Automatic Headlights.
To learn more about the new 2017 Nissan Qashqai, contact us today at Rendez-Vous Nissan!