Published August 16, 2016
Rendez-Vous Nissan at the 2016 Lachute Fair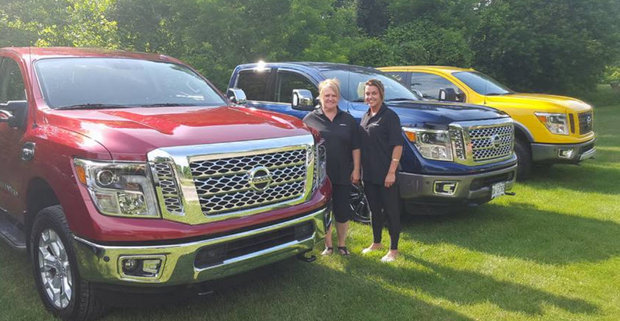 This past July, Rendez-Vous Nissan was proud to participate in the 192nd annual Lachute Fair.
As the oldest continuously-running county fair in Québec, the Lachute fair is the region's premier exposition for livestock, antique agricultural equipment, handicrafts and more. Plus, with Midline attractions, a demolition derby, live music and a tractor-pull competition, this long-running event continues to offer fun for the whole family! This year was no exception, and Rendez-vous Nissan was proud to be there to share in the fun and festivities of this time-honoured event.
During the fair, Rendez-Vous Nissan's staff could be found showcasing some of Nissan's famous lineup of trucks. Nissan vehicles work as hard as you do, and although they might not be able to out-pull the fair's winning tractor, their rugged design and comfortable interior makes them perfect working vehicles for all of your tough daily jobs. When it comes to the hard tasks of running a farm, Nissan's rugged lineup of trucks will always rise to the occasion.
Thanks to all who visited us at the exposition, and helped keep a long-running tradition alive! We look forward to seeing you at next year's fair. To learn more about our full lineup of Nissan vehicles, visit us today at Rendez-Vous Nissan in Hawkesbury, Ontario.