Published July 7, 2015
Mr. and Mrs Carrier, winners of a brand-new BBQ!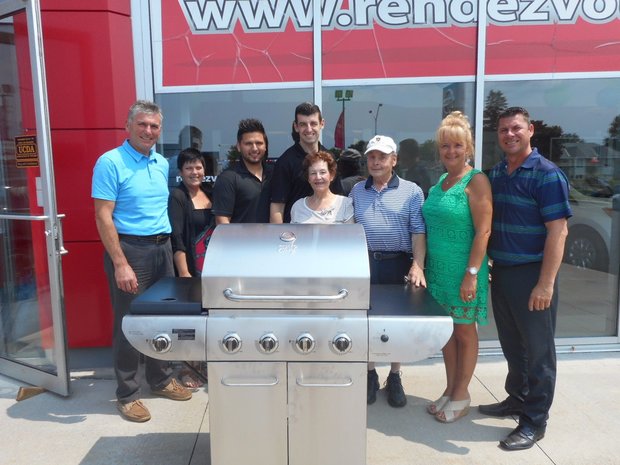 During the test drive event of the brand-new Nissan vehicles, including the 2016 Maxima and the 2015 Murano, many participated in our exciting contest to win an all-new BBQ!
We are proud to announce the winners of the contest, Mr. and Mrs Carrier.
Congratulations and we hope you take advantage of your prize this summer!
In order to not miss out or to stay in the know of our special offers, incentives, and contests, visit our website often!
In order, in the photo: Jocelyn Brisebois, Brigitte Bédard, Aaron Avelano, Steven Willett, Madame Carrier, Monsieur Carrier, Diane Pouliot et Stéphane Garon.