Published May 31, 2017
How to choose between the new 2017 Nissan Qashqai and the Toyota C-HR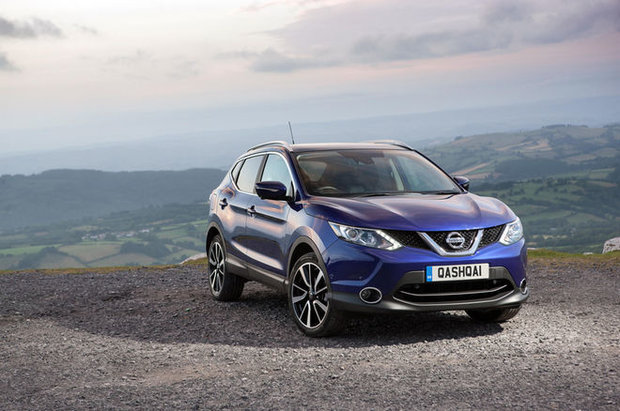 Every SUV segment is growing at the moment, especially the subcompact SUV segment where models that are offered have for the most part been introduced recently. The two most recent models in this growing segment are the 2017 Nissan Qashqai and the Toyota C-HR. Both have a lot to offer, but they are also quite different from each other.
Deciding which model best suits you will require thinking about your needs before making a final decision and, above all, making sure that we understand our expectations of the model we decide to put in our garage. That is why we have prepared this little comparative. Ultimately, if you are looking to get more for your money, the 2017 Nissan Qashqai is the clear winner.
More equipment at a cheaper price in the 2017 Nissan Qashqai
The 2017 Nissan Qashqai stands out in many ways, there is no doubt about that. To begin with, it is the most affordable sub-compact SUV in its segment with a price of $ 19,998 before taxes and preparation. In comparison, the Toyota C-HR starts at $ 24,690, a difference of more than $ 4,500. Such a difference is not negligible, even if we finance or lease our vehicle.
But it's not just a matter of price. If you get much more equipment, the difference in price is understandable. In the case of the 2017 Nissan Qashqai and the Toyota C-HR, however, the features are virtually the same. Both models offer the rearview camera (the C-HR's camera is integrated into the rear-view mirror, while the Qashqai's is housed in the center screen) and heated seats. The C-HR, however, offers 17-inch wheels while the entry-level Nissan Qashqai offers 16-inch wheels.
That said, opt for the 2017 Nissan Qashqai SV and you still get the heated steering wheel, 17-inch wheels, sunroof, dual-zone climate control, remote starter and keyless entry with push-buttons start. The Qashqai SV is better equipped than the C-HR, but its $ 24,598 sticker price is lower. You have to opt for the Toyota C-HR XLE available at $ 26,290 to get some of the Qashqai SV's equipment.
What you will not get in the Toyota C-HR, however, is all-wheel drive. In the Nissan Qashqai, all-wheel drive is available starting at $ 24,198.
In addition, you get more space in the 2017 Nissan Qashqai with 648 liters, about 100 liters more than the Toyota C-HR.
To find out more about the all-new 2017 Nissan Qashqai, contact us today at Rendez-Vous Nissan!